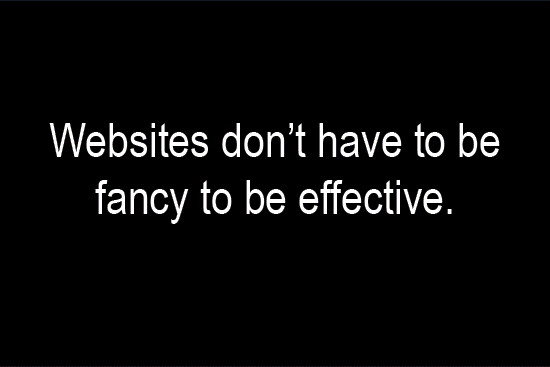 Odds are you're reading this right now because you're interested in learning more about Saint Street – or, you're one of the luckys who's got time to kill and just bounces around the WWW all day. Either way, hello! So give us a call if you want to chat about your business needs or life or golf or unicorns. Anything really. We're game. Bring it!
WHO WE ARE
Saint Street was founded in 2008 by a small team of creative strategists. We continue to ideate and deliver on client marketing solutions that we believe in – that we know will provide a solid return. Ideas that inspire and enable insightful conversations about the brands and services we stand by.
OUR CORE SERVICES
MARKETING PLANNING
With an emphasis on driving measurable impact & ROI, we begin planning with a comprehensive audit of your sales & marketing objectives – then concept ideas, strategies, and tactical plans ready for implementation.
INTEGRATED ONLINE PROMOTIONS
Our bread & butter: we ideate and execute meaningful campaigns that resonate (i.e. drive sales & conversions) with customers across all relevant social channels and online platforms. If Snapchat makes sense, great. If not, won't surprise us.
SOCIAL MEDIA BRAND MANAGEMENT
Acting as an extension of your sales & marketing teams, we proactively manage and promote your company's identity and marketing messages across all social channels, amplifying buzz and customer engagement along the way. We focus on the fun & clever, but also stay on top of your online reputation – because haters will always hate.
BLOGGER RELATIONS & MEDIA PLANNING
We ensure your most relevant brand and product messages are absorbed and regarded by existing & prospective customers; through smart ad buys and influencer blogger outreach campaigns, we exceed KPI targets, starting with online and B&M sales, focused brand engagement metrics, and lead generation. Important stuff.
OTHER SERVICES INCLUDE
Online Media Buying | Retail Sales Tools & Collateral Development | Branding & Graphic Design | Viral Media Production | Cause-Related Marketing | Ecommerce Strategy | Guerrilla Marketing | Interactive Design & Development | SEO/SEM Consulting
And if you're really serious…
Kick marketing ennui squarely in the arsch. Savour our amuse-bouche. Seriously, click the link, follow the recipe, and dig in.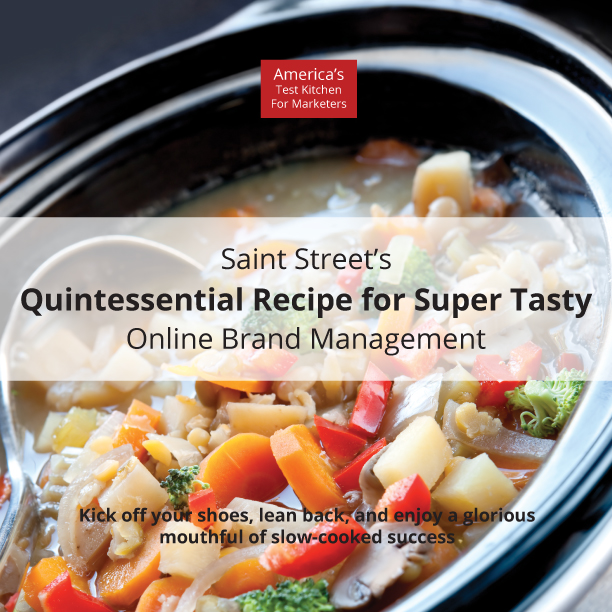 Interested in generating brand awareness for your tasty product or killer service? Explore our recent declaration in support of blogger engagement.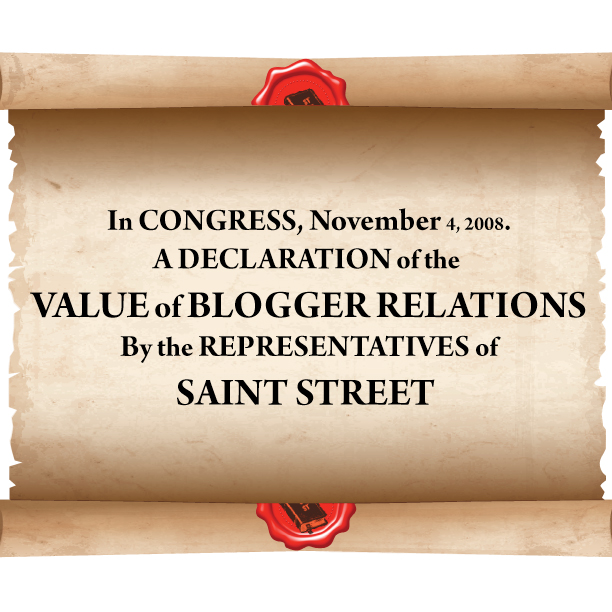 MARKETING MUSINGS TO LIVE BY